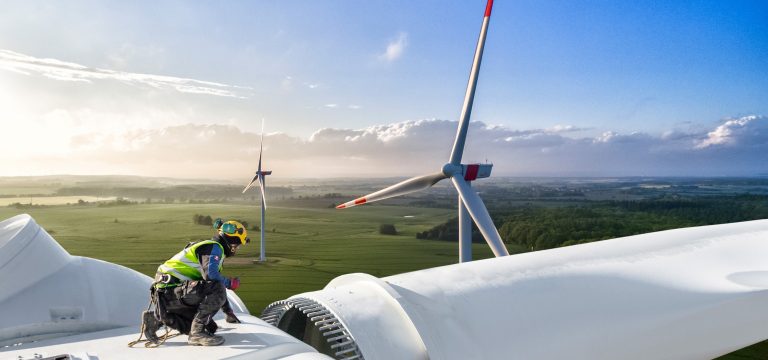 eno energy GmbH realises 42.2 MW
eno achieves market share of 14.7 per cent eno energy Group makes a good start to the year in a challenging environment
eno energy has started 2019 with well-filled order books. In the first half of 2019, the company realised a total of 42.2 MW of new capacity. This means that eno has achieved a market share of 14.7 per cent of gross new onshore wind capacity in Germany. According to Deutsche WindGuard, the net addition of onshore wind in Germany in the first half of the year was 231 MW (35 turbines) and the gross addition was 287 MW (86 turbines). Deutsche WindGuard puts the cumulative WTG inventory at 53,161 MW (29,248 turbines) as of 30 June 2019.
In the first half of the year, eno energy erected eleven wind turbines in Mecklenburg-Western Pomerania and Brandenburg, nine of which were installed with its own eno 114 and eno 126 turbines.
eno carried out the development and construction for all projects and benefited from its intensive and forward-looking approval planning. The Rostock-based company is responsible for the technical and commercial management as well as the service and maintenance of the eno wind turbines.
Shaping tomorrow's future today
The eno energy Group is Europes leading medium-sized manufacturer of premium wind turbines. At our locations Rostock and Rerik, we develop and produce durable and powerful onshore wind turbines in the 2.2 to 6.0 MW range.
Due to our first-class quality "Made in Germany" and innovative know-how, we are offering individual solutions to our customers. Based on our product portfolio, our international sales pipeline and our constantly growing network, our environmental and social philosophy of sustainable and responsible behaviour drives us forward every day.